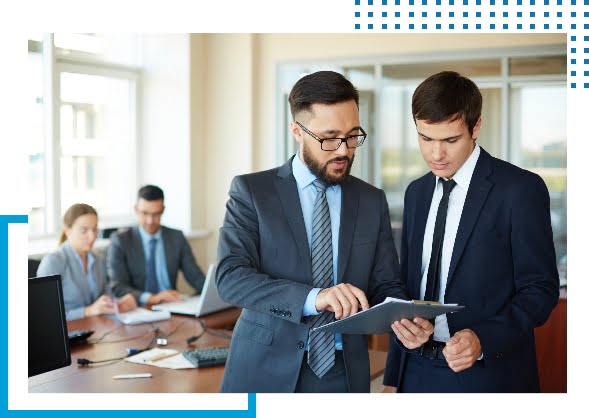 Petitioners can stay in control
Global talent acquisition, sponsorship formalities, complex immigration processes, onboarding keeps petitioners tied up in endless paperwork and compliance responsibilities under time pressure. Apart from streamlining immigration processes, the Imagility platform helps petitioners collaborate easily with beneficiaries and attorneys to improve visa outcomes.
Imagility's mobile apps supplement the platform and helps petitioners stay in control of immigration processes. The lottery and petitioner apps help petitioners connect with beneficiaries and track petitions diligently. Aspiring petitioners can explore business opportunities through the investor app.

A range of Apps for you to
stay on top of things
The Petitioner App simplifies the Lottery process for petitioners and helps them connect with beneficiaries.
It helps petitioners and beneficiaries connect and make informed decisions. The co-branded app allows petitioners to streamline the process of registering the beneficiary and do basic screening to check their eligibility for the H-1B, to process the right candidate for the H-1B petition. Through the App, petitioners can:
Create a company profile to attract the right talent
View beneficiary registrations
Pick the best qualified beneficiaries
Co-brand with Attorney firm
Employers and candidates will get a chance to evaluate each other using the data present in the app and connect mutually. With the Lottery Planner App, Petitioners can cut through the confusion and chaos!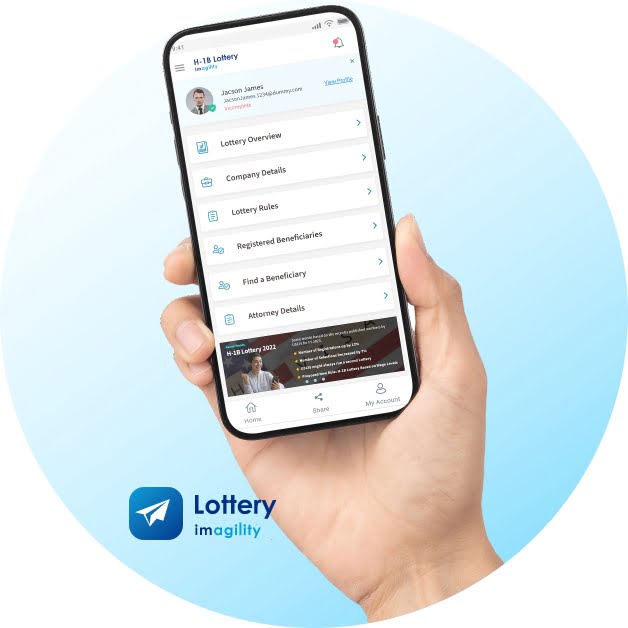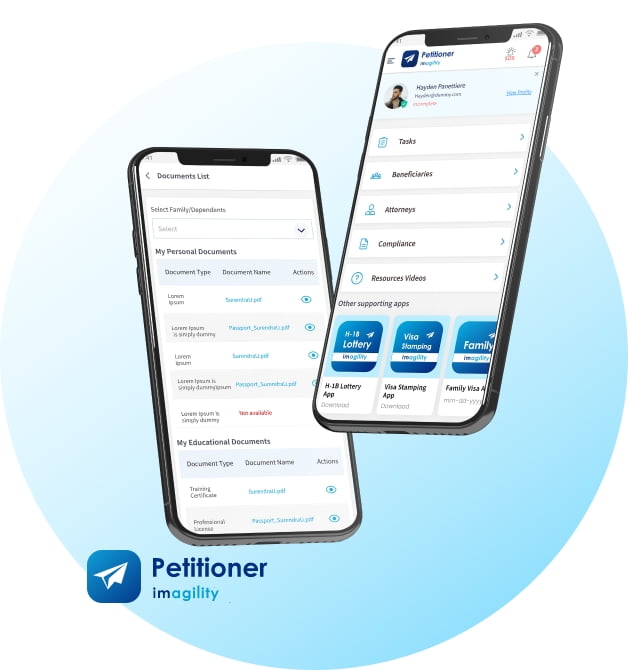 This App enables petitioners to manage beneficiaries, attorney connections and track petitions.
It enables petitioners to track petitions and compliance, manage beneficiaries and attorneys. The petitioner app supplements the Imagility web application where the petitioner is registered and has entered all profile details. Through the App, petitioners can:
The app allows petitioners to be updated on petition building activities and have complete visibility into the progress of the petition and compliance requirements, apart from quickly adding beneficiaries and connecting with attorneys.

Imagility's Investor App helps beneficiaries who are potential investors to check if they are eligible to apply for an investor visa and track investor petitions.
Applicants can track their investor petitions, if already filed, through the Imagility Platform. Investor visas are primarily of two kinds: immigrant investor visa (EB-5) and temporary investor visa (E-2 CNMI and E-2 Treaty visas). The Investor App supplements the Imagility web application where the applicant is registered and has entered all profile details. Imagility's Investor App:
Get notifications on important events and actions in your immigration journey