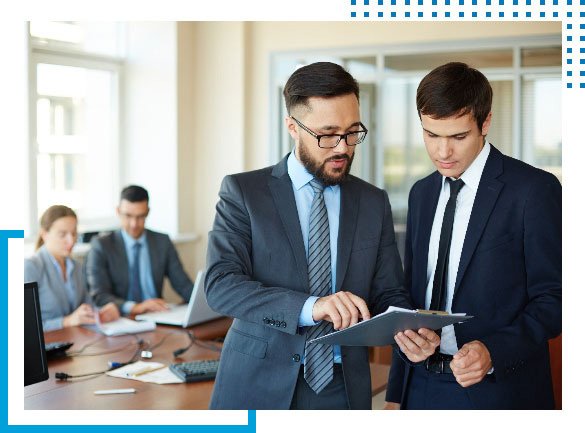 Imagility helps law firms effectively manage the business side of practice and helps achieve operational efficiency. It offers lead generation, client management, task management, billing and invoicing, document management, calendaring, analytics, and more practice management features.
Managing leads and onboarding clients to enter full profile information remotely with digital signatures. Manage and track all leads on the platform through an integrated dashboard for new, pending, and converted leads.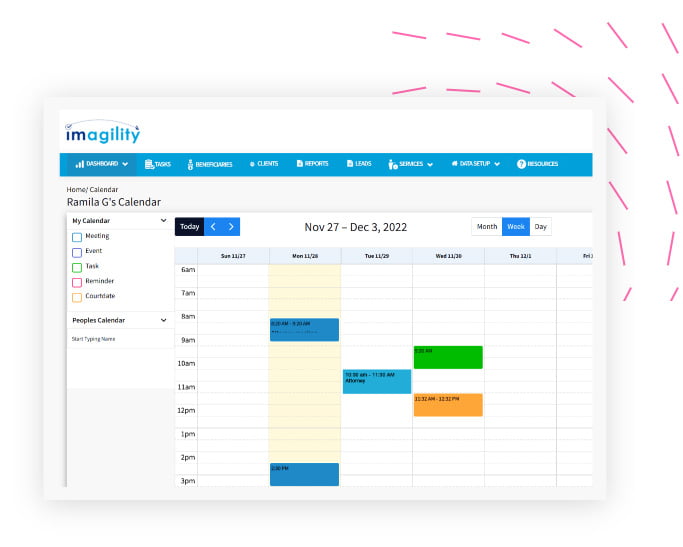 Scheduling and Calendaring
Automates the process of scheduling meetings, syncing with calendar, and sending reminders for appointments, court dates etc. Timely notifications for all events help attorneys organize their day better, without relying on their memory.
Petition steps are represented in intuitive, graphical, color-coded timelines. Petition Analysis carries out an automated, elaborate process of checks through nine categories of built petitions and makes intelligent recommendations through reports to improve petition success rates.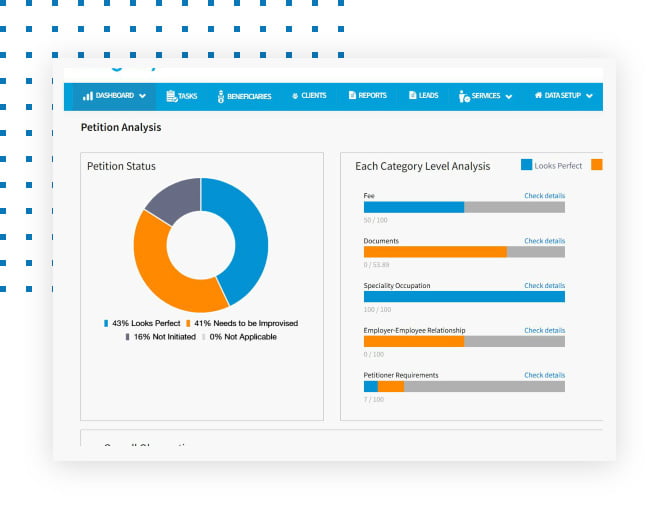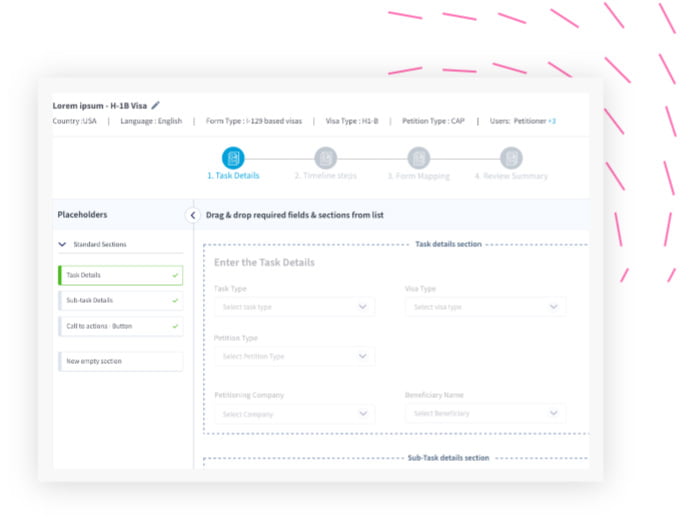 Customizing Immigration Forms
With the Visa Designer's adaptive technology, it is possible to customize forms and integrate it globally across the platform, to reflect policy level updates and form changes in a short time span. This is an added feature which can be used to design additional visas or to make changes to existing ones.
A checklist of documents available at the petition level, to get a quick view of uploaded and pending documents, and to notify stakeholders accordingly. All documents with digital signatures stored securely on the Cloud, with access control permissions.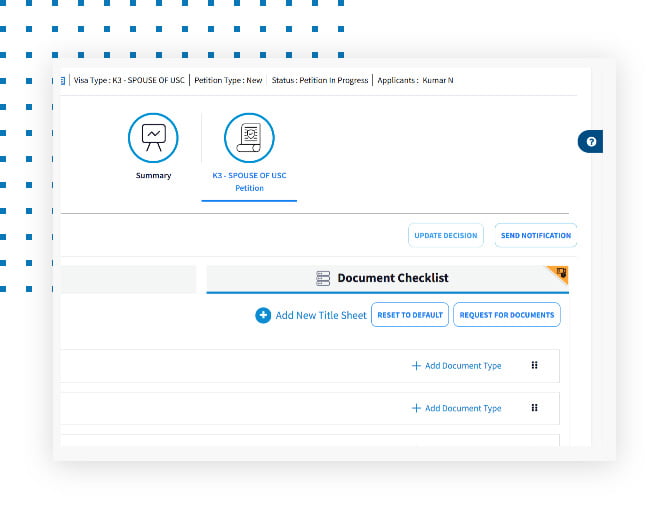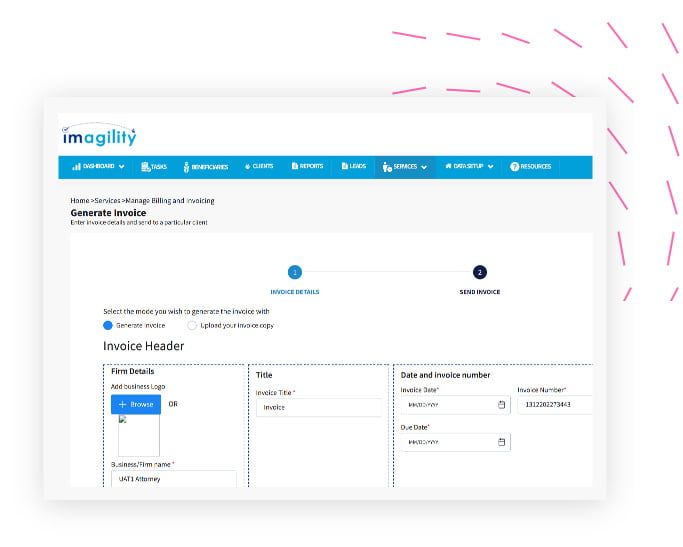 Re-send invoices, generate receipts, and manage payments with a click of a button. Clients get automatic notifications on pending payments, thus helping payments on time. Law firms can manage regular invoicing and billing cycles from within the Platform itself.
Reports help make business strategies more targeted. Imagility provides customizable reports and analytics to help users track key immigration metrics. Tracking petitions, estimating costs, tracking LCAs are possible through standard and custom reports. Forecasting and managing immigration made easy.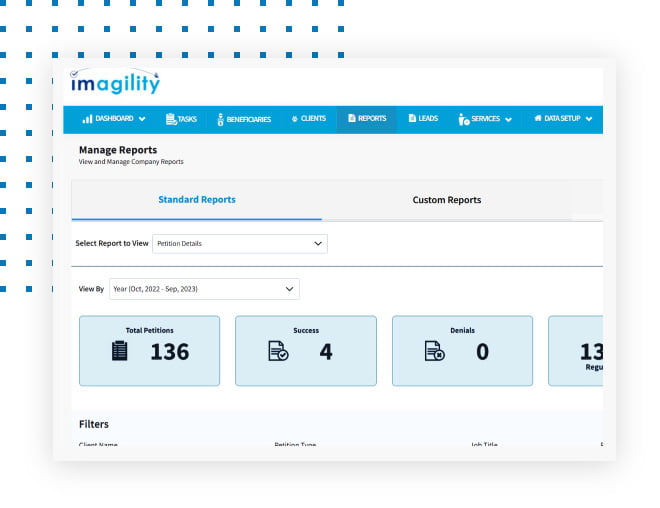 Law firms can gain control over all business functions and manage workflows efficiently with Imagility's robust practice management features. Efficient data storage and management, with automated workflows are at the core of Imagility's practice management capability.