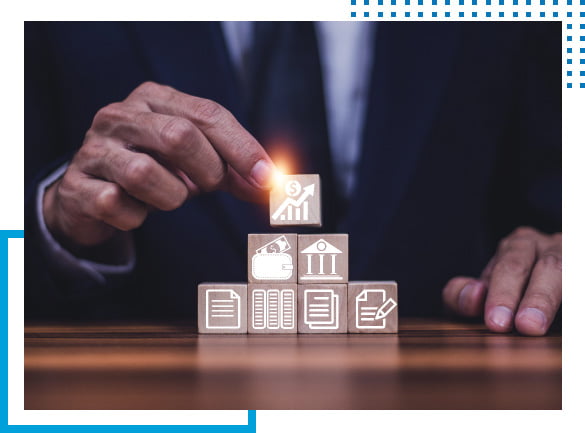 Imagility's case management features help attorneys efficiently organize case-related information digitally, with real time updates and quick access to all immigration case details from a central location, anytime. This leads to increased productivity and transparency. It simplifies the day and work of attorneys and supports them in staying organized with their cases.
Easy creation of tasks and sub tasks for all immigration and visa types with in-built workflows and guided petition building through timeline steps.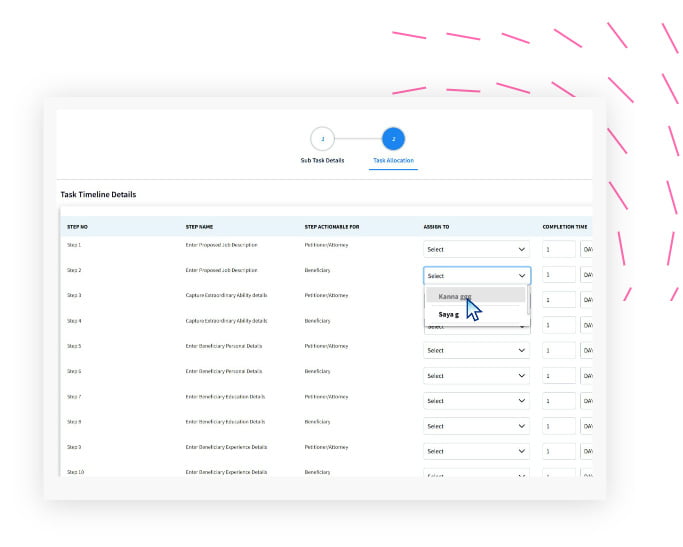 Allocate steps to be done across your team within a time period, and track start/end dates and time remaining with resource names.
A ready reckoner document checklist to keep tab of available and missing documents, so stakeholders can be intimated immediately.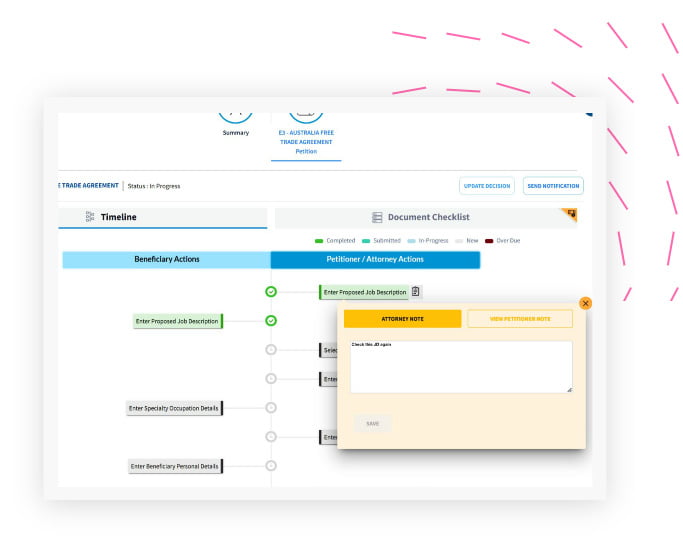 Jot down your observations or instructions as notes on any timeline step for other stakeholders/team members to see and act accordingly.
Default cover and support letter templates are available during petition building. Customized cover and support letters can also be created by dragging and dropping components easily.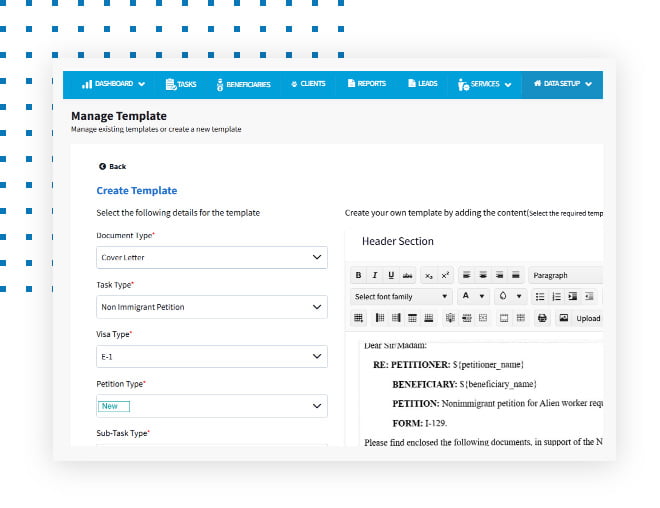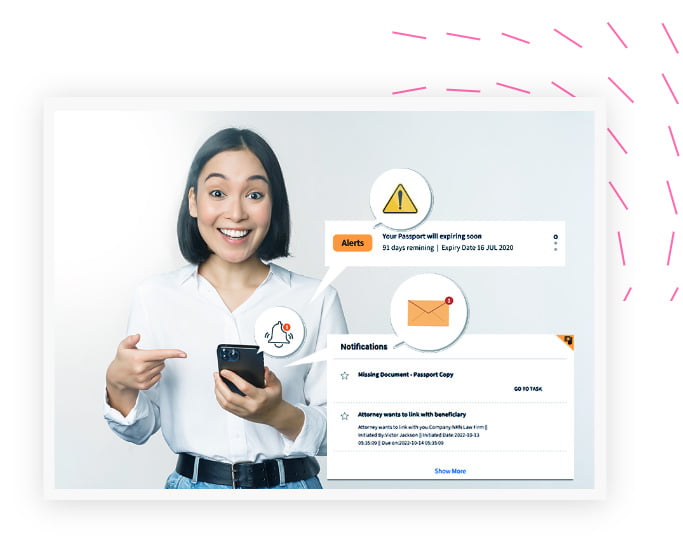 Notifications & Reminders
Petition level notifications like visa expiration, visa amendment, document expiration etc. get triggered automatically. Schedule reminders for court dates and other important events, leaving no room for lapses.
Intuitive dashboard to manage receipts and notices without any chance of missing out a deadline. Alerts and notifications triggered at the appropriate time.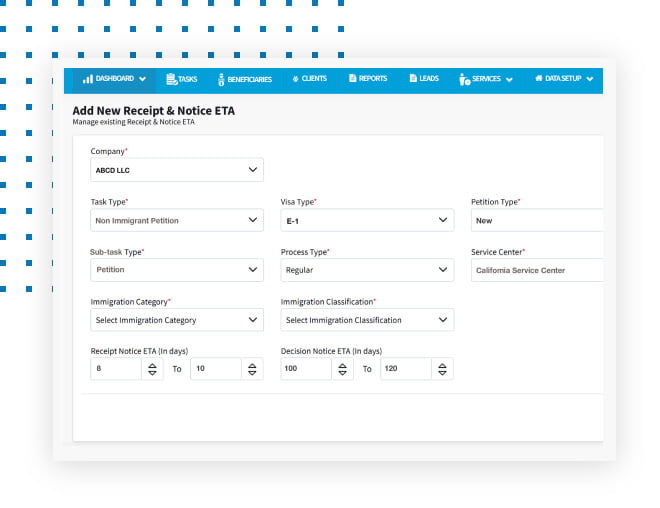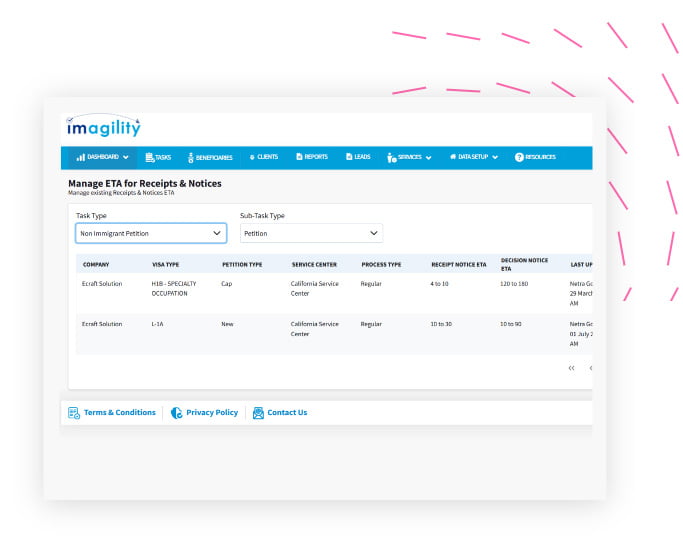 Once the physical petition package is sent by a mailing service to USCIS and the receipt is uploaded, it can be tracked through the Imagility platform.
Imagility's case management features take the pressure off Attorneys and helps them focus on immigration related matters and towards better outcomes.