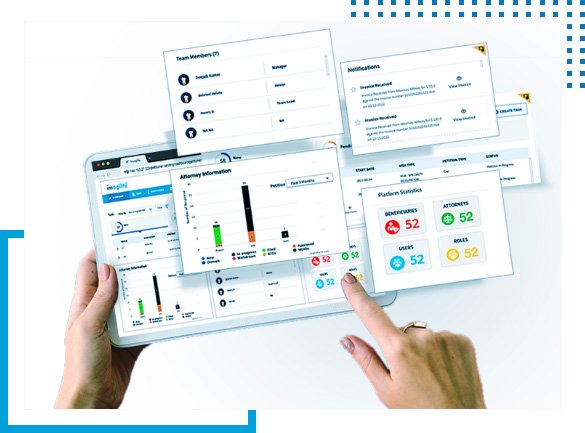 Imagility's interactive dashboard provides at-a-glance visibility to attorneys and petitioners on tasks, notifications/alerts and overall business status. The dashboard is the first landing page after the user logs into the Imagility platform and gives a quick view of all important activities. A summary of some Petitioner/Attorney dashboard elements:
The Tasks widget is where the core activity happens. Petitions can be viewed by type by using filters and can be edited. The Tasks block contains a list of new, pending and completed tasks, each with a task ID. New tasks can also be created here.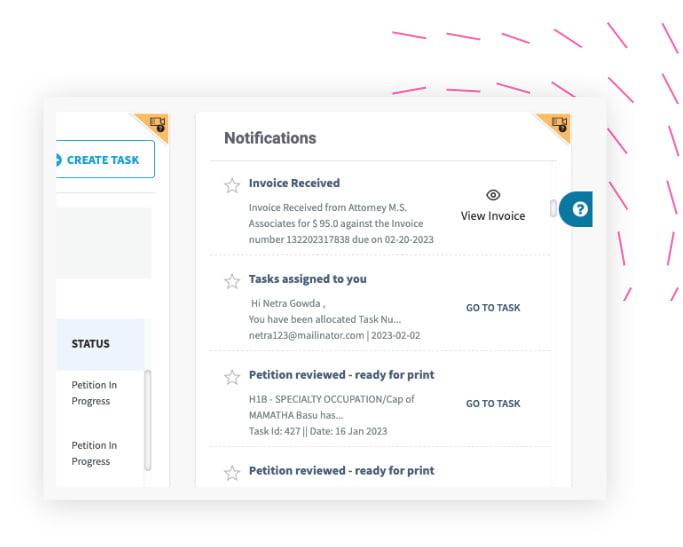 Notifications of relevant events that occur like new visa application, RFE received, receipt uploaded, decision uploaded etc. is displayed in this space. This widget displays everything that needs to be actioned. Users can directly click on any of the notifications' hyperlink to action or follow up.
To do List helps users maintain a list of tasks or notes for the day to better organize workdays with the ability to set priority for the list. The list can be edited, deleted, or marked complete.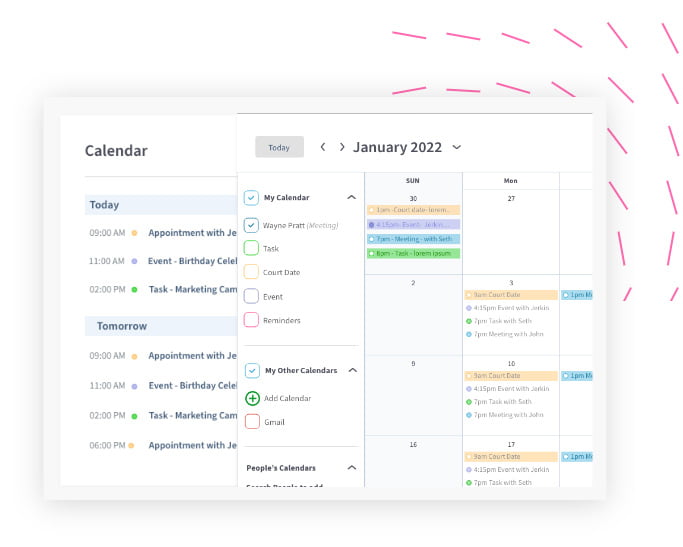 The Calendar widget shows all user engagements for the day including events, meetings, court dates, tasks, or reminders. Users can also directly schedule their calendars from here. This helps users organize their workday efficiently.
The upcoming dynamic dashboard
The upcoming dynamic dashboard can be configured by the user to display widgets preferred by the user. Users can manage the dashboard by dragging and dropping widgets they choose with relevant data of their choice.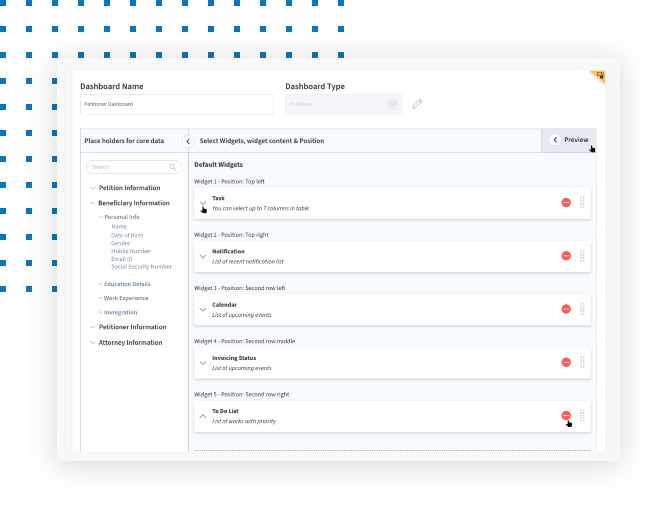 The Beneficiary Dashboard
Dashboard widgets help beneficiaries get a snapshot of their petition and pending tasks, apart from leading them to complete their profile information.  A summary of some beneficiary dashboard elements:
This is a comprehensive widget that displays the beneficiary's current petition timeline, overall immigration timeline, and a project timeline so you can track things as they unfold. Critical steps or issues will be displayed.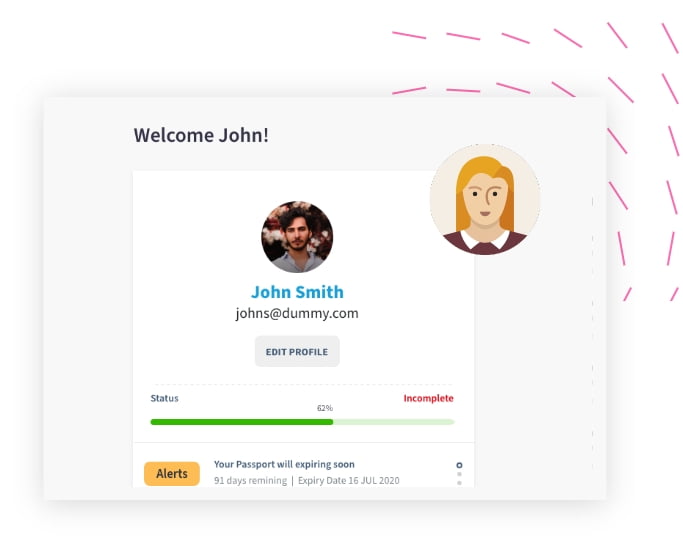 This widget leads beneficiary to the profile page that holds critical personal, immigration, educational and professional information. The widget displays the completion percentage of beneficiary profile information.
In this widget, the Beneficiary will be notified of relevant events that occur in the Petition timeline like await lottery selection, send supporting documents, get visa stamped etc. The beneficiary can take appropriate action.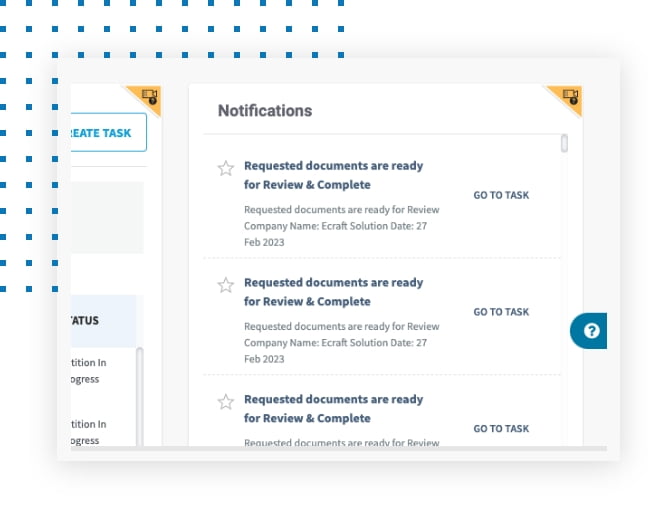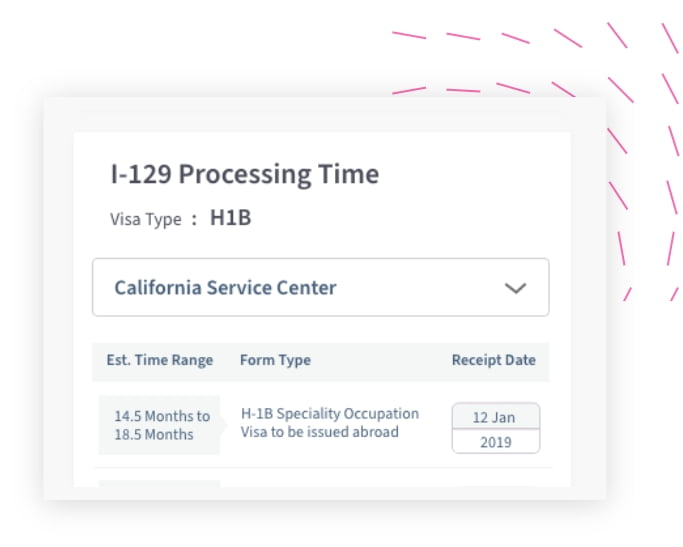 This window contains relevant immigration news, trends, etc. If an H-1b application is being submitted or processed, the window will contain current I-129 processing times for the relevant USCIS Service Center that will process the application.
Thus the interactive dashboard helps users stay on top of important notifications, tasks, and events transparently. A comprehensive overview of immigration events helps users stay engaged through the immigration process.