Table of Contents 
The H1B Lottery System
Process to check H1B visa lottery results
No H1B second lottery in FY 2023
Chances of a second lottery for FY 2024
The Bottom line
USCIS has released the H1B lottery results and informed applicants to submit complete petitions. In the initial H1B lottery round, USCIS selected 110,791 registrations, which is 17,000 fewer than the previous fiscal year (2023). This has led to speculation that USCIS may conduct a second lottery for FY 2024. If this occurs, it will provide a glimmer of hope for those applicants who were not selected in the first round.
In this article, we will thoroughly analyze the significant factors by examining historical data of the H1B lottery 2023 and others to determine the likelihood of a second round for the fiscal year 2024.  But before we dive, let's first familiarize ourselves with the H1B lottery system.
The H1B Lottery System
The U.S. Citizenship and Immigration Services (USCIS) uses a lottery system to select beneficiaries for H1B visas due to the limited number of visas available each year, currently set at 85,000. There are two separate caps for H1B visas: the regular cap, which consists of 65,000 visas, and the master's cap, which consists of 20,000 visas. This system provides individuals with a U.S. master's degree two opportunities to be selected in the lottery. Firstly, they are considered in the regular cap, and if not chosen, they receive a chance to be selected in the master's cap. The intention behind granting master's degree holders two chances is to attract skilled professionals to the United States.
Typically, USCIS opens the H1B lottery registration window from March 1st to the 17th. Following this, USCIS conducts a random selection process to choose the candidates. Those selected in the lottery are notified by USCIS and instructed to submit a complete petition within 90 days of receiving the notification.
Process to check H1B visa lottery results
Once you complete the registration process for the H1B visa through the USCIS electronic registration system, the status of your application will change to "submitted." Following the H1B lottery, your application case status will be updated to one of the following: "selected," "non-selected," "denied," or "invalidated failed payment." To check the results of the H1B lottery, you must visit the USCIS website and navigate to the case status page. By entering your case number and clicking on the "check status" button, you can track the progress of your case, as shown in the below image.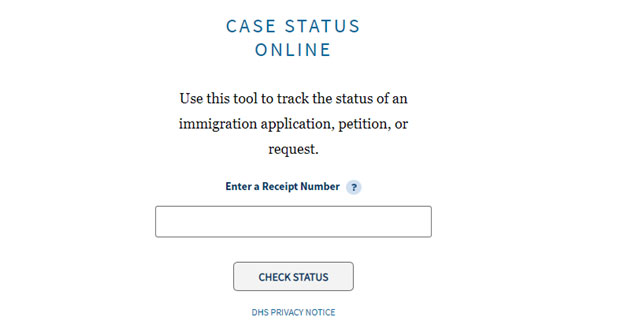 If your application is selected, the status will be displayed as "Selected." It is important to note that if you are selected, your employer will receive electronic notification from the USCIS, and no physical forms will be sent to the employer regarding this.
No H1B second lottery in FY 2023
On March 25, 2022, USCIS performed the H1B lottery for the fiscal year 2023 and chose 127,600 H1B registrations. No additional lotteries, such as an H1B second lottery 2023 or third round, were conducted by USCIS for the fiscal year 2023. The regulatory authority confirmed that the selected H1B registrations were sufficient to meet the H1B cap for the 2023 season, and that's why it was not needed to perform H1B second lottery 2023. They further announced that a total of 484,000 H1B registrations were received for the fiscal year 2023.
Chances of a second lottery for FY 2024
The question arises whether there will be a second or third-round lottery this year. Based on the number of H1B registrations selected by USCIS for FY 2024, which is 110,791, our team of immigration experts believes that there is a possibility of a second-round lottery this year.
| | | | | | |
| --- | --- | --- | --- | --- | --- |
| H1B Fiscal Year | Total Registrations | Eligible Registrations* | Eligible Registrations for beneficiaries with no other eligible registration | Eligible Registrations for beneficiaries with multiple eligible registrations | Selected H1B Registrations |
| 2021 | 274,237           | 269,424           | 241,299            | 28,125 | 124,415 |
| 2022 | 308,613           | 301,447           | 211,304            | 90,143 | 131,924 |
| 2023 | 483,927           | 474,421 | 309,241            | 165,180            | 127,600 |
| 2024 | 780,884 | 758,994 | 350,103            | 408,891 | 110,791 |
Source: www.uscis.gov
*The tally of eligible registrations does not include duplicate registrations, registrations deleted by the prospective employer before the registration period ends, and registrations with unsuccessful payments.
This is because USCIS received 780,884 H1B registrations for FY 2024 but chose fewer registrations. The total number of eligible H1B registration was 758,994. Out of these registrations, 350,103 were eligible for H1B registrations, with only one employer filing for an H1B visa. The remaining 408,891 registrations were also eligible but involved multiple employers filing for H1B visas.
Therefore, USCIS opted to select a reduced number of petitions to prevent fraud and ensure that eligible petitioners receive H1B visas. USCIS did not conduct H1B second-round lottery in 2023 but may do so for the fiscal year 2024.
The Bottom line
In conclusion, while the possibility of a second lottery for FY 2024 cannot be confirmed, the circumstances suggest that it may be a possibility. Applicants who were not selected in the initial round can remain hopeful, as USCIS may consider conducting a second lottery to allocate additional H1B visas. As the process unfolds, applicants need to stay updated and closely monitor their case status through the USCIS website.
Imagility, an end-to-end immigration software, provides petitioners, Attorneys, and beneficiaries  the platform to collaborate and craft a well-structured petition quickly and efficiently. With its extensive coverage of various humanitarian, family, and employment-based visas, Imagility empowers individuals to shape their future and live their lives with confidence. By assisting beneficiaries and petitioners in navigating the complex immigration landscape, the platform significantly enhances the likelihood of successful visa approvals. The platform also supplements the H1B lottery app to smoothen the immigration experience.
Download the app today to embark on a successful immigration journey!