Simplify Your Immigration Case Management With the Power of AI
Streamline Immigration Case Management with Imagility, an AI-Powered Immigration Software
Manually analyzing immigration petitions could be time-consuming, especially if you are one of the busiest immigration attorneys. Bid adieu to the hassle and embrace the future of immigration case management with Imagility, an AI-powered cutting-edge software designed to simplify your immigration journey.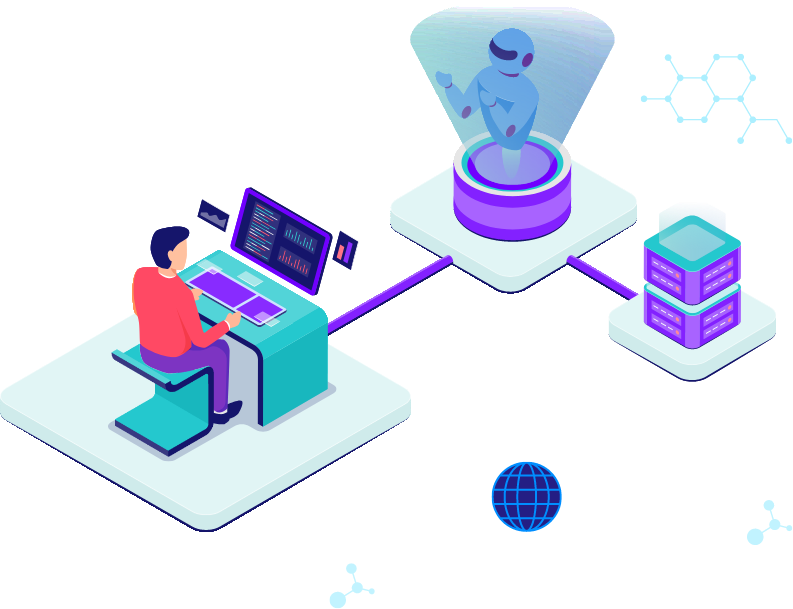 Why Choose Imagility -
What Can We Do for You?
Why choose Imagility over our competitors?
We'd like to highlight some features you won't find anywhere else other than Imagility!

Unlike many immigration software solutions that solely focus on the completion of immigration forms, Imagility goes beyond that and streamlines the preparation, submission, and management of petitions with full subject matter—an exceptional feature that provides a holistic solution.

We help you handle the heavy lifting by eliminating paperwork and allowing you to focus on exceeding your clients' expectations and growing your client base. Our automated case management includes timeline-based petition building and accurate analysis with task allocation, alerts and notifications.

You might be aware of the fact that it is not so easy to navigate through the intricacies of immigration law. Imagility's user-friendly and intuitive graphic interface will allow you to manage all aspects of your immigration cases in one place. So you can work smarter, not harder.

Imagility boasts a user-friendly interface and an intuitive design, seamlessly catering to attorneys' needs. Bid adieu to the frustration of complicated software and embrace the effortless simplicity of Imagility's easy-to-use platform with guided petition building, and easy navigation through interactive, color-coded petition timeline steps and graphic workflows.

Exceptional Customer Support
Imagility's forte lies in our unwavering commitment to providing exceptional customer support. Our dedicated team is here to ensure your immigration management journey is smooth and stress-free. Our dedicated platform admin will always be ready to assist you, offering timely solutions and expert guidance every step of the way.

AI-Powered Petition Analysis
Imagility's AI-driven petition analysis ensures accurate and complete immigration forms. No more manual reviews – save time and avoid RFEs or denials. Let Imagility handle it intelligently for you with its advanced AI algorithms with speed and accuracy! Awesome, isn't it?
Imagility - The Future of
Immigration Case Management
Elevate your practice, exceed client expectations, and unlock new possibilities
Take Your
Immigration Practice
to New Heights
Analyzing petitions manually can slow you down and adversely affect your productivity. We invite you to book a FREE Demo to experience the transformative power of AI in immigration case management, with Imagility. Several of your counterparts have already unlocked the full potential of our immigration software and now is your turn!
What are you waiting for? Gear up and take your immigration practice to new heights and stay ahead of your competitors.
Book a FREE Demo and Revolutionize Your Immigration Practice!